Max Mendez, President
Email: mjmendez@nic.edu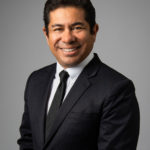 Max Mendez, is currently a music instructor and Director of Choirs at North Idaho College in Coeur d'Alene, Idaho.  He has been an active part of the Inland Northwest music community for the last fifteen years. He divides his time between conducting, teaching and performing.  For the last twelve years at North Idaho College he has conducted the NIC Cardinal Chorale, Chamber Singers, and Vocal Jazz Ensemble.
Choirs under his direction have performed concerts in Mexico, San Francisco, and Seattle and most recently in Carnegie Hall.  Max has also served as director of music at the Cathedral of Our Lady of Lourdes in Spokane, Washington from 2002-2012.  He has been a guest conductor, clinician, and adjudicator for festivals and workshops throughout Idaho and Washington including the Spokane School District's Festival of the Arts, the Idaho All-State Elementary Choir, the Gem State Mixed Honor Choir,  the Canyon Country Mixed Honor Choir, and Twin Falls Middle School Honor Choir.  Max has served as a conductor and musical director for Eastern Washington University, Spokane Civic Theater, and Coeur d'Alene Summer Theater.
He has sung to critical success in the Northwest Bach Festival, the Spokane Symphony, and Spokane Opera. As an opera artist, he has performed with Los Angeles Music Center Opera, Opera Pacific, Spokane Symphony Orchestra, Spokane Opera, Opera Idaho, and Opera Coeur d'Alene.  He has performed with many of the finest concert ensembles in the Inland Northwest including; the Spokane Symphony Orchestra, Mozart in the Park, Coeur d'Alene Symphony Orchestra, Westminster Chamber Orchestra, Allegro: Baroque and Beyond, Zephyr, Clarion Brass and the Northwest Bach Festival. His versatility as a singer ranges from opera and oratorio to musical theatre, cabaret, and popular styles.  Max is a founding member and artistic director of Spokane Choral Artists and a proud member of Male Ensemble Northwest (MEN).
Max is a strong advocate for community involvement in arts and music programs.  His goals for the Idaho state chapter of ACDA is to continue the great momentum of the current and past-presidents and continue to extend resources and opportunities to new music educators, student chapters, and educators in more remote areas of the state.
His involvement in the American Choral Director's Association (ACDA) include Chair for the Northwest Region Men's Honor Choir (2012 & 2014) and the Community College Repertoire & Standards Chair for the Idaho chapter.   He has presented reading (Sacred, TTBB, and Community College) and interest sessions (iPad technology) at Washington and Idaho state ACDA conferences.  He currently lives in Hayden, Idaho with his wife and four children.
Dr. Paul Aitken, President-Elect
Email: PAitken@boisefumc.org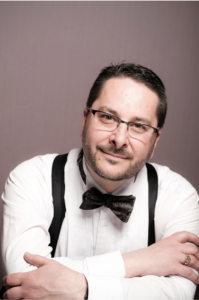 Composer/Conductor Paul A. Aitken is in his seventeenth year as Director of Music & Worship Arts at the Cathedral of the Rockies in Boise, Idaho, where he oversees more than twenty ensembles and seven staff at the church's two campuses.  During his tenure, Dr. Aitken has presented several major works including Morten Lauridsen's "Lux Aeterna," Jonathan Willcocks' "Magnificat, John Rutter's "Requiem," Vivaldi's "Gloria," Vaughan Williams' "Fantasia on Christmas Carols," plus several of his own large works for choir and orchestra.  His canata, "And None Shall Be Afraid" was premiered at Carnegie Hall under Aitken's direction in 2010, and will be presented there again on the 2020 MidAmerica Productions' season. In June 2019, Dr. Aitken will present "And None Shall Be Afraid" in Belgium and in France at his "Festival at Flanders."  In 2021, choirs from around the globe will sing a program of his music in the Holy Land as part of the International Choral Music for Peace in Jerusalem, with Dr. Aitken as it's Artistic Director.
Dr. Aitken first joined the American Choral Directors Association in the late 1990s and was the first winner of the Raymond W. Brock Student Composition Competition for his setting of "Flanders Fields."  Since then he has become a life member of the organization and has served at every level of ACDA. Aitken served on the NWACDA board from 2003-2005, was National R&S chair of Music in Worship from 2006-2009, and R&R Music in Worship chair from 2015-2017.  He presently serves as the NWACDA R&R Chair of Music in Worship; a position he has held since 2017. In addition, Paul has served ACDA in other leadership capacities including as site chair at two national conventions, and as interest session chair at the 2018 NW Convention in Portland.  He has twice been nominated for NWACDA President and his choirs have been twice selected to sing at recent Idaho ACDA conferences.
Aitken has more than twenty pieces in print, including a sizeable list of commissioned works.  Some notable commissions include his cantata, "And None Shall Be Afraid," for the Boise Philharmonic Master Chorale; "Under Eternal Sky," for the State of Idaho rededication of the Capitol Building; "The Gate of Heaven," for the American Guild of Organists; and "The Ancient Inn," for the Idaho Commissioning Consortium.  His most recent composition, "Au clair de la lune" won the Chronos Composition Competition in Alberta, Canada; the piece will soon become his third publication with Cypress Music. In addition, Paul is published with Alfred Publications, Paraclete Press, and under his own label www.PaulAitkenMusic.com.  Aitken is a contributor to Dr. Tim Sharp's upcoming book, Sacred Choral Music Repertoire: Insights for Conductors, expected to be published later this year through GIA Publications.  Further, his professional work also includes singing with two semi-professional choirs (Chor Anno & Critical Mass Vocal Artists), annual tours with his youth choir (which has visited 31 states, three Canadian provinces, and Mexico during his tenure), appearances as judge or clinician, and frequent "meet-the composer" events (locally, nationally, and internationally).
A citizen of both the United States and Canada, Aitken received his education at the University of Western Ontario (BMusEd; London, Ontario, Canada), Southern Illinois University at Carbondale (MMus; Carbondale, Illinois), and the University of Oklahoma (DMA; Norman, Oklahoma).  Aitken has studied conducting and the choral arts with notables such as Deral Johnson, Ken Fleet, Victoria Meredith, Dennis Shrock, and he has been invited to work with Rodney Eichenberger in the summer of 2019.
Scott Anderson, Past-President
Email: andescot@isu.edu


Dr. Scott Eric Anderson conducts the ISU Chamber & Concert Choirs, the Camerata Singers, and teaches Choral Conducting, Choral Methods, and voice. Dr. Anderson has received Idaho State University's "Master Teacher" and "Outstanding Public Service" awards on three occasions. He has studied conducting with such eminent teachers as Eph Ehly, Joseph Flummerfelt, Allen Crowell, Frauke Hassemann, Wilhelm Ehmann, Robert Shaw, and many others.
Choirs under Dr. Anderson¹s direction have traveled throughout the United State, Europe, and South America. As Director of Choral Activities at Idaho State University, Anderson has led the Idaho State University Chamber Choir or Camerata Singers on performance tours of Poland, Slovenia, the Czech Republic, Brazil, England, Scotland, Ireland, Wales, Italy, Greece, Austria, Germany, Hungary, Spain, Portugal, Peru, France, Denmark, Sweden and Norway.
Idaho State University choral ensembles have performed under Anderson's direction at state, regional and divisional conventions of the American Choral Directors Association and the Music Educators National Conference. Dr. Anderson serves as the Artistic Director of the Idaho International Choral Festival where choral groups from around the world join together in Pocatello, Idaho for a week of choral performances, conducting master classes and artistic and cultural exchange.
He has served the American Choral Directors Association in state, divisional, and national offices, and has been featured as guest conductor, lecturer and teacher throughout the United States and abroad.

MacKenzie Aitken lives in Hidden Springs, Idaho, not far from Boise. Having earned her BA in Psychology from the University of Puget Sound, she began work at St. Luke's Children's Hospital in 2000, and continues her work there a few days a month as a certified Child Passenger Safety Expert. MacKenzie is a member of ACDA but is not a full-time choral director. Her full-time vocation is as a Realtor, sharing an office with her mother. She has been an active member at Boise's Cathedral of the Rockies for over 25 years and was awarded Volunteer of the Year there in 2009.

SERENA JENKINS CLARK is Associate Professor of Music and Director of Choral Activities and Voice at the College of Southern Idaho, where she conducts Chamber Choir and Madrigal Ensemble, and teaches studio voice, music appreciation, and a freshman seminar.  She earned her Master of Music from the University of Idaho and received a B.A. in Vocal Performance and Music Education from Pepperdine University in Malibu, California.
Serena began her teaching career as an elementary music specialist for the Santa Monica/Malibu Unified School District and later developed a comprehensive choral music program for grades 6-12 in Malibu. More recently, she taught at O'Leary Middle School in the Twin Falls School District. Her former voice and choral students have performed at Carnegie Hall, on professional recordings, and on the Broadway stage. An active performer herself, she is well known to Magic Valley audiences from solo work with the Magic Valley Symphony, Magic Valley Chorale, and Twin Falls Municipal Band, as well as leading roles with the Dilettantes, Magic Valley Little Theater, and Magic Valley Repertory Theater. While a resident of California, Serena was active in the Angeles Chorale under the direction of Don Neuen and sang under the direction of Roger Wagner throughout college. She also enjoys working as a vocal coach and musical director for theatrical productions in the local community and is very active with music and worship at her church.
In addition to serving as Secretary for the Idaho Chapter of ACDA, Serena is an active member of NATS, NAfME (chairing District IV Solo/Ensemble Festival), the National Federation of Music Clubs, and Twin Falls Music Club (Past President). She has served as a clinician and adjudicator throughout Idaho and southern California.