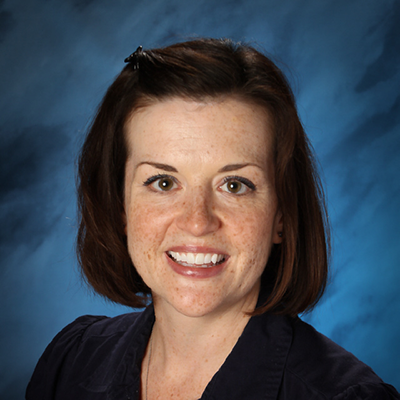 Becky Duggan is the K-6 General Music Specialist and choir director at Grace Jordan Elementary School in the Boise School District. She holds a Bachelor's Degree in Music Education and a minor endorsement in English from Boise State University and a Master's Degree in Integrated Arts Education from Lesley University. She has also worked with Because Kids Grieve, an organization dedicated to helping grieving children through the creative arts.
As a vocal coach, Becky has music directed and conducted community youth productions, including Les Misérables, Jr., All Aboard For Broadway, Willy Wonka, Jr., and High School Musical, Jr. She often performs throughout the Treasure Valley in both musical theater and opera productions. Currently, she sings in the choral program at the Cathedral of the Rockies in Boise, Idaho.
In her spare time, Becky enjoys playing Mario Kart with her nephews and mountain biking, hiking, and cross-country skiing with her husband.