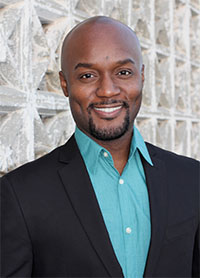 2017 In-Service Retreat is set for October 5-7.   Registration and housing info below.  Our fabulous conference headliner is Sydney Guillaume. HERE is the page telling you more about Sydney…the page that will provide all retreat information in the weeks to follow. Bookmark the page and place the retreat dates on your calendar!
Again…THIS PAGE for ALL retreat information.
Retreat Schedule – Idaho ACDA 2017 In-Service Schedule
HOUSING:
Please make housing reservations in Ketchum and the surrounding area as soon as possible! Several other events occur in Sun Valley during our In-Service Retreat weekend. Check the following links:
Limelight Hotels HERE
Sun Valley Resort HERE
AirBNB HERE
VRBO (Vacation Rentals by Owner) HERE
REGISTRATION:
Registration will be done through Opus Event. You will need to first create an account with Opus Event and link your ACDA membership with their Opus Event account (instructions are provided). Have your ACDA membership number at hand when completing registration. You should see registration options for the Idaho ACDA October Retreat.
If the only registration option that populates is "Non-Member," it means your ACDA membership is not yet attached to your Opus Event account. DO NOT REGISTER as a Non-Member. Please contact our treasurer, MacKenzie Aitkin or Opus Event if this happens.
MacKenzie's cell number is: 208-514-7661. Her email is: idacdatreasurer@gmail.com
To register: CLICK HERE
__________________________________________
ACDA 

Honor Choir Auditions
Auditions are now open for the ACDA Elementary Honor Choir and the Middle School Honor Choir. The registration page is located HERE
Elementary Honor Choir – October 13, 2017
Middle School Honor Choir – October 16, 2017
____________________________________________

Great reading! Great learning opportunity! Fantastic tips and insights offered by your Idaho board members and officers. HERE for more
Join ACDA
If you're not a member of ACDA, consider joining. HERE