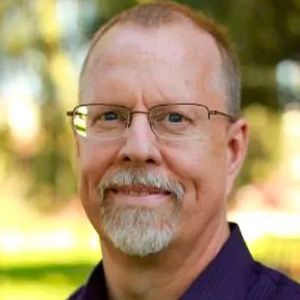 Steve Kuykendall has served as minister of music for four decades in the Church of the Nazarene throughout Montana, Michigan, Colorado, Louisiana, Illinois and Idaho. He has worked with youth and college ministries for the Michigan District and the Chicago Central District and has directed student outreach ministries for Olivet Nazarene University and NNU.
Steve earned his BA in Sacred Music with Voice and Organ emphases from Central Michigan University and an MM in Voice Performance, Choral Conducting and Vocal & Choral Pedagogy from Boise State University. He has collegiate and community experience in choral and orchestral conducting, keyboard performance, accompaniment, band, marching band, wind ensemble, brass ensemble and orchestra. Steve has performed in numerous operas and solo recitals and has been a featured soloist in performances for several major choral works. He has been, and continues to be, a member of several semi-professional community chamber ensembles, including Les Bois Chamber Chorale, Critical Mass Chamber Ensemble, Eagle Song Contemporary Chamber Ensemble and Opera Idaho.
Steve has been serving as an Adjunct Professor of Music and Academic Organist for NNU for 24 years and as Associate Director of Music for the Cathedral of the Rockies in Boise for the last 4 years. He is a member of the American Choral Directors Association, the American Guild of Organists, the National Association of Teachers of Singing, the International Piano Teachers Guild, the American Guild of English Handbell Ringers and the Delta Omicron Music Society Fraternity. He is also the owner and primary instructor for Eagle Rock Music Studios in Nampa.