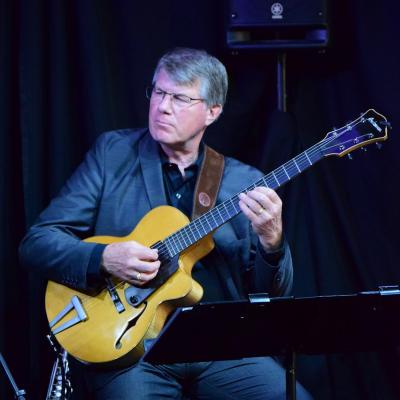 A. Quinn Van Paepeghem began teaching at Northwest Nazarene University in the fall of 2016. His current responsibilities at Northwest Nazarene University include the Northwesterners vocal jazz ensemble, Choral Methods, and applied Jazz Guitar. He also assists with the music education program at NNU.
He holds Music degrees from the University of Oregon (MME), and Boise State University (BA). Quinn serves as the Vocal Jazz chair for Idaho ACDA, and is Past President of Idaho ACDA. He was selected Idaho's "Outstanding Choral Director" by Idaho ACDA in 2014, for "Distinguished service to choral music in the state of Idaho". The NNU Northwesterners were featured at the 2019 NAfME Northwest Conference in Portland, OR, and have recently performed for the Idaho ACDA fall mini-conference (2016), and the Utah ACDA fall conference (2018).
His university and high school concert choirs and vocal jazz choirs have performed for seven state or regional NAfME or ACDA music education conferences. He was the organizing chair for the 2019, 2017 and 2015 NAfME Northwest Honor Jazz Choir, and is co-founder of the Treasure Valley Vocal Jazz Camp, held each summer on the NNU campus. Quinn is an avid jazz guitarist, and heads his own jazz quintet with his wife, Shirley.