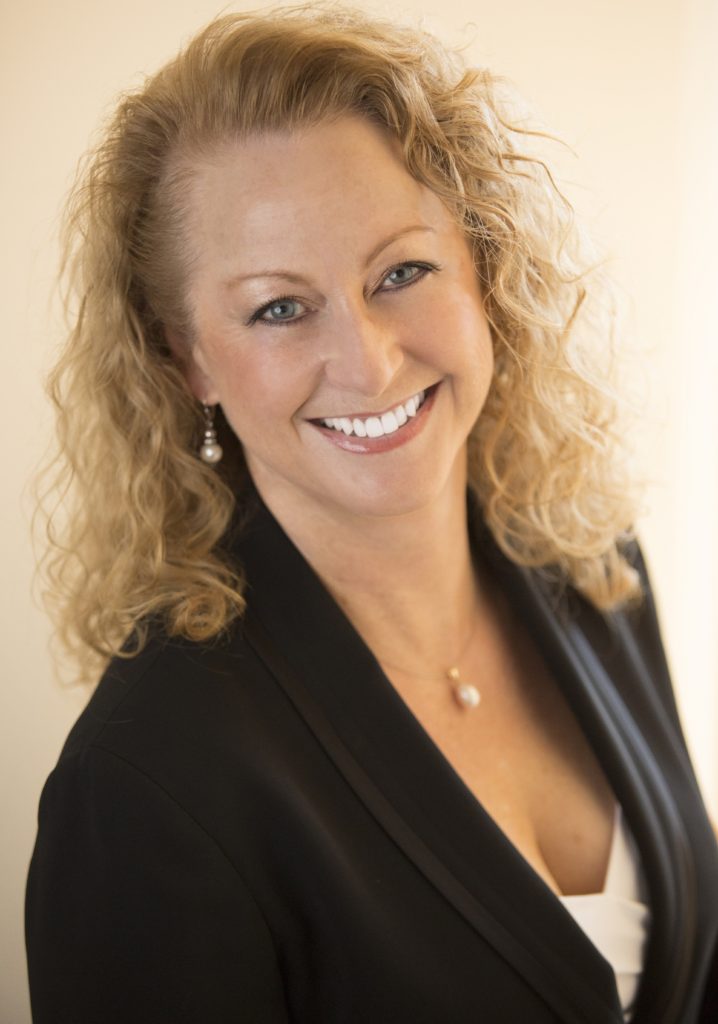 Australian-born conductor Heather J. Buchanan, PhD, is Professor of Music and Director of Choral Activities at Montclair State University (MSU), New Jersey, where she conducts choirs ranging in size from 175 – 24 voices. Choirs under her direction have won critical acclaim for their "heartfelt conviction," "vibrant sound," "grace and precision," and for singing with the "crispness and dexterity of a professional choir." During her tenure, MSU choirs have collaborated with a variety of renowned national and international performing artists and composers including Meredith Monk, Richard Alston Dance Company (RADC-UK), Chen Yi, Mícheál ÓSúílleabháin (Ireland), Tarik O'Regan, members of the Vienna Philharmonic strings (Austria), and conductors Neeme Järvi, Jacques Lacombe, Xian Zhang, George Manahan, Patrick Duprè Quigley, Roderick Cox, John Maucceri, Jeffrey Schindler, and Susie Benchasil Seiter with the New Jersey Symphony Orchestra (NJSO). Her choral-orchestral collaborations with the NJSO include Beethoven's Ninth Symphony, Mozart's Requiem, Verdi's Messa da Requiem, Orff's Carmina Burana, Mahler Symphony No. 3, Mendelssohn's Midsummer Night's Dream, Zelda: Symphony of the Goddesses, Harry Potter & The Prisoner of Azbakan, and Howard Shore's Academy Award winning The Lord of the Rings Symphony, with Handel's Messiah annually since December 2014. Her choirs have sung on commercially produced recordings with Meredith Monk (Songs of Ascension) and the NJSO (Carmina Burana & Verdi Requiem). The MSU Singers CD I Sing Because was released in March 2020, and 50 members of the choir will perform Mahler's epic Symphony No. 8 (Symphony of a Thousand) with the Melbourne Symphony Orchestra in Australia under the baton of Sir Colin Davis in October 2020.
Dr. Buchanan's guest conducting and residency engagements are wide-ranging and include US and international venues. Highlights include Passion of Italy 2017 (Rome & Florence); The 2016 Fall for Dance festival in NYC; Firenze 2015 (Florence, Italy); the Australian Voices across the Pacific choral festival (July 2014); the Queensland Conservatorium's 2014 State Honours Education Program (Australia); Britten's Rejoice in the Lamb with RADC for Peak Performances 10th Anniversary, again at Sadler's Wells (London) for the RADC 20th Anniversary Season opening; the 30th Anniversary Pacific Basin Music Festival (Hawaii); CODA Festivals at Carnegie Hall and the Kennedy Centre for the Performing Arts; and headlining the 2017 and 2020 Australian Choral Conductor's Education and Training Summer School (Melbourne). In 2021 she will guest conduct at Carnegie Hall on the Manhattan Concert Productions Masterwork Series, and in 2022 she will lead a social justice themed choral festival (#EraseHate) in London for KI Concerts.
Dr. Buchanan holds degrees from the Queensland Conservatorium of Music, Griffith University (Australia), Westminster Choir College of Rider University, and the University of New England (Australia). She specializes in the teaching of Body Mapping, a neuro-anatomical approach for enhancing music technique, and has been a Licensed Body Mapping Educator since 2002. In June 2017 she was awarded the Barbara Conable Teaching Award in recognition of exemplary teaching, innovative ideas, support to colleagues, active involvement in Body Mapping & personal growth. A vibrant teacher, dynamic performer, and passionate musicians' health advocate, Dr. Buchanan is in demand as a guest conductor, somatic educator, and choral clinician in the US and abroad.